I miss you, twenty fresh. Though seriously...my lack of writing the past few months has been painful. Let's just say life has consumed me? Returning from Spain has been a whirlwin of confusion for little ol me, getting used to the non-stop American lifestyle again, trying to incorporate my newfound necessity for pleasure on the daily, finding a new job, remembering I'm still in college, etc. But I'm tracking my balance backdown (thanks
Leo Babuta
- as always)!
Anywho, my inspirations as of late...
The Black Keys:
All the rage to me currently. Dan Auerbach's voice makes me feel like everything is right in the world. Missing them at Austin City Limits this year unfortunately, but let's hope I can talk a scalper into an afforadable price so I can satisfy my urge to hear TIGHTEN UP live at Stubbs in a few weeks. Swooooon.
Foodie-Business:
I know, Austin has been exploding with Foodie's since the opening of Whole Foods back in the day, but I'm totally digging the competition right now. For those not familiar with the winning Austin restaurant scene, right now seems an appropriate time as it is
Austin Restaurant Week
. ARW benefits the sustainable food center, and has over 60 restaurants participating. My favorite menu's on the list- Annie's Cafe & Bar, Buenos Aires Cafe, Cippolina West, and Jeffrey's. Check out their menu's ranging from $15-35 per person.
FALL TIME:
Happy First Day of Fall! I think I see a 59 degrees in the forecast this week! What will you be for halloween...? For me, so far I'm leaning towards Elle Driver from Kill BIll. (Or Luz from MACHETE?!) Come on, I just want to wear an eye patch.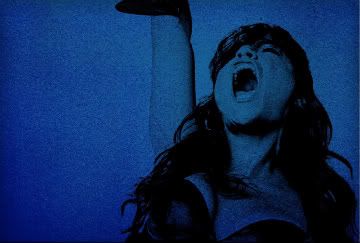 Art-Therapy:
Apparently I'm graduating this Spring, and apparently I'm an official therapy Intern.
Austin Art-Therapy
folks. It's nice to learn from a pro. Deanna Miesch Is a really great woman, not to meantion her awesome studio on the east side will be participating in the
East Austin Studio Tour
this November. Can't wait.
Yoga:
Just can't sign away without giving my teachers over at
Black Swan Yoga
some love. Seriously has been a big help in my life since returning this summer...affordable amazing classes, all donation based.. See you at Sunset Sweaty Yoga sometime this week?