Not to worry America, our latest technological fad, Twitter, is making it easy for you to keep off that holiday weight this season. The new trend in weight loss apparently helping tweeters shed the pounds and keep them off is called Tweet What You Eat, otherwise known as TWYE.
Calorie counting, admitting the details of your snack binges to the world via tweets, and essentially keeping an online food diary are all key components in how this ridiculous new diet tool works.
The tool even has a section for you to log your exercise and calculate your calorie burn.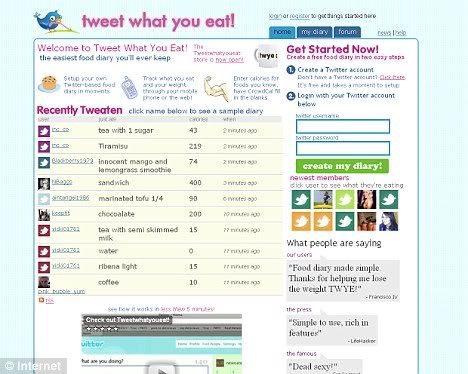 What better way to drop a few than telling the world what you're eating and shaming yourself into losing weight. Perfect. Now your twitter account can do more than just benefit your social standing.
(via
Daily Mail UK
)